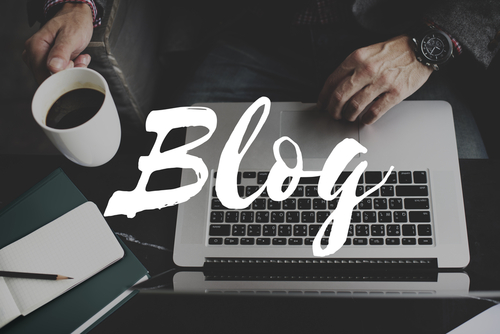 Based in Hull, East Yorkshire Insurance Brokers are an independent Insurance Broker offering a friendly and personal service for small to medium-sized businesses. In this article we wanted to share with you a recent client who renewed his motor policy with us.
Simon from QFP Plan-it-Cards first took out his commercial vehicle insurance with us in June 2020, a couple of weeks after this he also set up an additional policy with us for another vehicle. Simon is a wholesaler and because of this his insurance needs to cover him for the delivery of his goods. As well as his vehicle insurance, Simon also insures his business insurance through us too.
Unfortunately, at this year's renewal his existing insurer RSA were no longer offering terms and due to this we had to source an alternative policy. 5 weeks before the renewal we contacted Simon to explain this to him, although this is disappointing we advised that we may actually be able to move him on to a motor fleet policy, meaning he would only have 1 policy and 1 renewal date instead of 2 separate policies. This would also simplify any future changes that he may need to make to the policy e.g. additional vehicles or drivers. Simon did advise he is looking at purchasing a van in the future so this indeed would be helpful.
Speaking to Simon we were able to reassure him that we would be able to find a suitable alternative policy whilst at the same time ensuring all the details were still relevant compared to 12 months ago. It's crucial to ensure all details are correct and any details that may have changed in the last 12 months are updated, drivers may have had a claim or perhaps a motoring conviction, businesses may have hired new staff or made other alterations, this needs to be updated on their insurance policy.
After taking these details we could then approach the appropriate markets to find a suitable policy for him, in this instance Simon was looking to insure 2 business cars, both of which were used for delivery of wholesale goods, through his experience and expertise John knew that Aviva was the most suitable insurer to quote for his motor fleet policy.
Obtaining the Aviva quote was fairly straight forward, we were able to quote for the risk via Aviva's broker portal, a number of insurers now provide quotes via an electronic system with only the more complicated risks requiring intervention from an underwriter.
Once the insurance quote was received we reviewed the terms and the covers offered by Aviva, this is crucial to ensure the policy is suitable for the client's needs, we don't want the client to need to make a claim several months in to the policy and find out the information declared is incorrect!
Once reviewed we contacted the client to discuss the policy with him, explaining the applicable cover, in this instance the named drivers, excesses and any exclusions that may apply to the policy. Once this is confirmed we will put the quote in writing to the client, in most instances quotes are sent via email but we're more than happy to post a quote to the client when preferred.
After this period, several days goes by before speaking to Simon again, this allowed Simon time to review and consider the quote in depth and ensure he is happy with the policy and importantly the policy is correct.
Speaking to Simon a few days later, he confirmed he was happy with the policy and would like to go ahead and renew for a further 12 months. Last year Simon paid for the policy via finance through Close Brothers however this year I was pleased to be able to offer him a reduced rate via Aviva direct debit facility. It is important to us to offer the client a cheaper alternative to finance when possible.
After this the process is fairly simple, the policy is accepted and all relevant documents are sent to Simon, on receipt of the documents we do ask Simon and our clients to double check the documents, this is to ensure they are fully aware of all the applicable conditions and excesses and gives the client the opportunity to raise any final concerns they may have.
After renewing the policy Simon had the following to say about his experience:
"My expertise in my business is Sales, Customer engagement, product sourcing, I know little of the complexity of insurance and it's a potential minefield. This is where John has been great for my business in finding we the right solutions for my business needs and being available to discuss directly any queries I may have had. I have no hesitation in recommending his services" – Simon Hanna, QFP Plan-It-Cards.
If you would like to speak to us to discuss your business, charity or landlord insurance, please contact us on 01482 968115 or email us at sales@eyib.co.uk